0 - 5th in 50 years
The power of new thinking has helped Hyundai become the world's fifth largest motor group in less than fifty years, selling 4.05 million vehicles in 2011.
In 1967, in an innovative arrangement, Chung Ju-Yung started the Hyundai Motor Company to build the Cortina in Korea, in association with Ford.
Smart enough to realise world-class expertise could unlock lucrative new markets, Chung hired former Austin Morris boss George Turnbull in the 1970s to lead development of the very first Hyundai car.
Within two decades Hyundai was exporting in volume, to the huge US market among others.
Today, Hyundai has the world's biggest car plant.
Ulsan, in South Korea, builds 1.5 million cars a year - the equivalent of one every 20 seconds, thanks to 34,000 personnel and berths where three 50,000 ton ships can anchor simultaneously. It's also known as the 'forest plant', because it has 58,000 trees landscaped within it.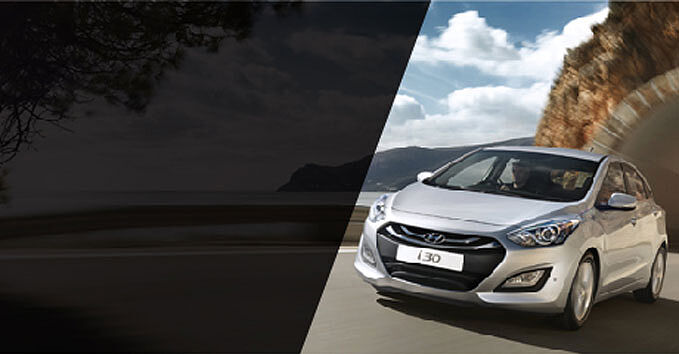 Hyundai also has Europe's most modern plant, Nošovice in the Czech Republic, with advanced technologies and waste-management systems to ensure exceptionally high levels of quality, while keeping impact on the environment to a minimum.
In 2005, Hyundai built the Rüsselsheim Design and Engineering Centre in Germany, a state-of-the-art studio bringing together designers and engineers from all over Europe. This makes it possible to design, engineer and manufacture cars in Europe, specifically for European customers.
Electric / Hybrid CarsSIMPLY ELECTRIFYING
We're investing in innovation. When it comes to reducing emissions and developing alternative-fuel powered cars, Hyundai are ahead of the curve - whether it's our ground breaking IONIQ Hybrid, Plug-in Hybrid and Electric models, or our industry leading Hydrogen Fuel Cell technology.
Innovative and efficient hybrid
family saloon
The IONIQ Hybrid offers all the environmental and economic benefits that come with hybrid driving technologies along with the features you expect from a conventional car – like a 5-star NCAP rating and a spacious, clutter-free interior.
The next generation of zero-emissions driving
With its fully electric powertrain, high performance design and impressive range, the IONIQ Electric offers a zero emission driving experience that's as enjoyable as it is efficient. And with its spacious interior featuring Apple CarPlay™ and Android Auto™ integration, it's not just the driver who'll enjoy the ride.
In the UK
Hyundai has replaced its entire line-up of 14 cars
with all-new improved models, in just four years.